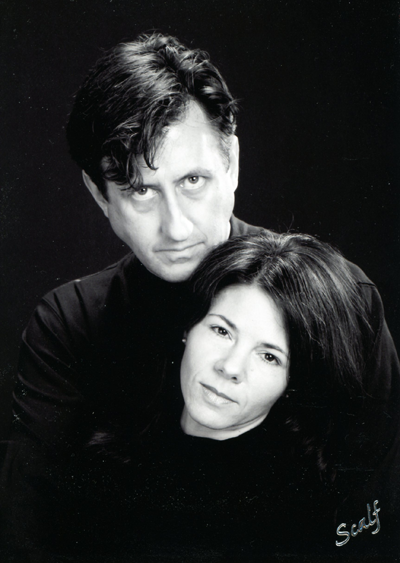 About Karl
Karl Voelkel, who is a member of TIBD, AIBD, NCBDC, and a certified professional Building Designer, is a native Texan and a resident of The Woodlands. He began designing and building his first houses in high school. Following 2 years of classes at the University of Houston College of Architecture, the Dean of Architecture gave Karl his blessing to "Go design good houses".
After apprenticing for a local architect for 12 years and working with the Houston Design Group for 5, he established his own firm: JMJ House Inc. in 1994. He is the lead designer for Leigh Custom Homes, Paul Meyer Designs LLC and Meyer & Leigh Custom Homes to name a few.
Philosophy
The architecture critic John Ruskin once said, "Architecture is creating a place that is safe to dream." In design, listening and communicating are virtues, and when designing your home they are necessities. Absolute attention — to detail and to your needs and wishes — is Karl's first priority. This is illustrated by the fact that he has designed many second and even third, fourth and fifth homes for his clients. He always tells clients, "Never give up on something you want until someone makes you."
The Woodlands
Karl has designed projects from Market Street to Carlton Woods to Creekside , and most of the villages in between. He has projects in Perfection Ranch, High Meadow Ranch, Benders Landing, Ranchos Los Encinos, Clear Lake (NASA), Austin and many more. He has designed homes from 150 sq.ft. to 25,000 sq.ft.
In addition to residential architecture, he has also designed dentists' offices, horse farms and ranches, an artwork manufacturing complex, a women's shelter, a church, a ballet studio, etc. He is associated with the finest builders in The Woodlands, Montgomery County and the surrounding areas.
Not limited to new construction, Karl has extensive experience in remodeling ranging from whole house remodeling to summer kitchens and new additions. He has expertise in the Woodlands RDRC application and approval processes.
Karl has both designed and remodeled homes for people with disabilities. He is familiar with ADA requirements.
Karl's wife Julie teaches ballet at the Payne Academy of Performing Arts and they both perform with The Woodlands Ballet Theatre. They are happily raising their family here in The Woodlands.
What To Expect
You can expect a smooth and enjoyable process where Karl incorporates all your ideas, desires, and needs resulting in the construction of the home you want. Most, if not all meetings, can be held at your home if possible – it always helps to see how you live. Photos, digital images, HOUZZ idea books and your ideas all help facilitate the custom design process. He can recommend the best builders and remodelers in the area.
Builder references available on request.
Thank you for taking the time to look at my website. Please contact me if you have any questions.